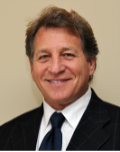 Tom Shephard
Founder
,
Shephard Consulting
Tom Shepard operates Shephard Consulting, an independent consulting firm. Specializing in the work that he has become known globally for, Shephard works directly with brands and properties to further define the brand, brand objectives and strategies with a focus on the identification, acquisition and strategic activation of key partnerships.
As the former CMO and partner at 21 Marketing, he was responsible for developing the strategies involved in engaging and negotiating global properties and matching them with the needs of potential sponsors. Previously CEO of Festival Network, the oldest and largest producer of outdoor music festivals, he rebranded and reshaped the organization that launched the festival business in 1954, expanding the network from 14 festivals to 22.
Shephard previously was executive vice president of international marketing, partnerships and sponsorship for Visa International. There, he pioneered the business of partnership marketing across all industries and developed global sponsorship strategies for both sport and special event sponsorships, such as the Olympic Games and Paralympic Games, Disney, FIFA, and Rugby's World Cup. Prior to joining Visa, he was executive vice president of Millsport, a sports marketing agency. He also served as the games director of the AAU Junior Olympics and as senior vice president of Operations for Crested Butte Mountain Resort in Colorado. He is currently the chairman of USA Pentathlon Multisport.