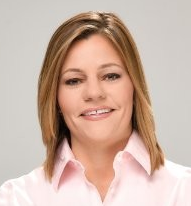 Reilly Dampeer
Head Coach
,
Oklahoma City National High Performance Center
In her sixth season at the Oklahoma City High Performance Center and 13th year coaching rowing, Coach Reilly Dampeer continues to build a strong National Team development program for rowing in the United States. Her expertise is training program development and implementation, tapering and peaking, technical coaching and continual innovation around integrating emerging science and supporting modalities. Dampeer has coached national team athletes since 2010, at events including Senior, U23 and U19 World Championships, Pan American Games and World Cups. In 2019, Dampeer coached Team USA to a bronze medal finish in the women's single at the U19 World Championships in Tokyo. Dampeer coached Privel Hinkati, of Benin, in the men's single at the 2020 Olympic Games. Most recently, she coached two crews at the 2022 U23 World Championships in Varese, Italy.
Dampeer was a national champion in the women's single scull and represented Team USA at the 2007 Pan American Games, winning a silver medal in the women's quadruple sculls. She is originally from Sherborn, Massachusetts. She is a graduate of Santa Clara University and earned a master's degree in Sport Coaching Leadership from Drexel University.