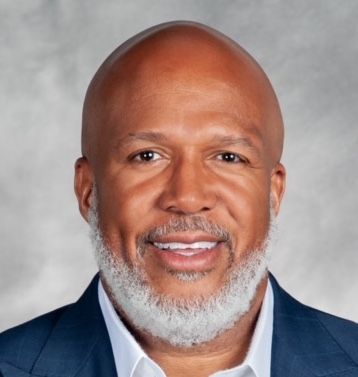 Marty McNair
Founder
,
The Jordan McNair Foundation
How does one turn gut-wrenching pain into life-saving power? How does a father of a successful, 19-year-old student-athlete turn the horror of his son's death into healing and triumph? Marty McNair is an author, student-athlete and parent advocate, student-athletic safety educator, nationally known motivational speaker, lay-legislative liaison, thought leader, and entrepreneur. Following the death of his son, Jordan, in June 2018, he became a founding board member of The Jordan McNair Foundation. He forged ahead in the face of the pain and disillusionment of the college recruitment process and losing his son, whose future was beaming with the "promising light" of a larger-than-life successful college football career at the University of Maryland and possible chance to play for the NFL.
As a result, McNair has taken tragedy by the reins. He is vigorously guiding student-athletes, parents, coaches, athletic trainers, and lawmakers into a complete, informed, and practical knowledge of player safety awareness, education, and the prevention of heat-related illness. He has a prodigious vision with the specific objective of "revolutionizing" the prevailing mindsets toward student-athlete safety, awareness, the prevention of life-changing injuries, as well as the ever-important role parents must play as the "most informed advocate" for their kids on the field.
Within the first year of inception, the Jordan McNair Foundation trained over 3,500 people to recognize the signs, symptoms, and prevention of heat-related injuries. In addition, TJMF has joined forces with The Arthur M. Blank Foundation to implement the foundation's mission of the awareness, education and the prevention of heat-related injuries throughout the state of Georgia to youth football programs.
As a result of his guidance and efforts, TJMF has successfully attached Jordan's name to and/or has altogether erected four bills that have become laws in the state of Maryland. Also, to date, the foundation has donated more than 350 cold water tubs nationwide in Jordan's name.