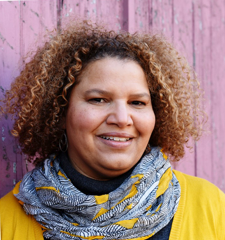 Diane Maiese, SDLT
Founder/CEO
,
Dive Into Diversity
Diane Maiese is not only the first, but as of yet, the only black female to win an NCAA national championship in diving and be named four-time All-American. She is also the first black female to coach diving at the Division I level and the first to become a FINA certified judge from the United States. While she is honored to be acknowledged for her accomplishments she would like to help change the landscape of the sport she loves and is motivated to provide accessibility to diving for everyone.
Maiese is in her 32nd year of coaching diving. During her career she has coached at the University of Denver, LaSalle University, and the University of Richmond. While at LaSalle, she was named Atlantic 10 Diving Coach of the Year five times and coached the school's first NCAA qualifier.
Diane currently is the head diving coach at Collegiate School, St. Catherine's School, St. Christopher's School, The Steward School, and Trinity Episcopal School. In her first three years with Collegiate she was named VISAA Diving Coach of the Year. During the summer, she is the head diving coach at the Country Club of Virginia and works with divers from JRAC teams that do not have dive teams.
Diane is also the chair of the USA Diving DEI Council and founder and CEO of Dive Into Diversity.