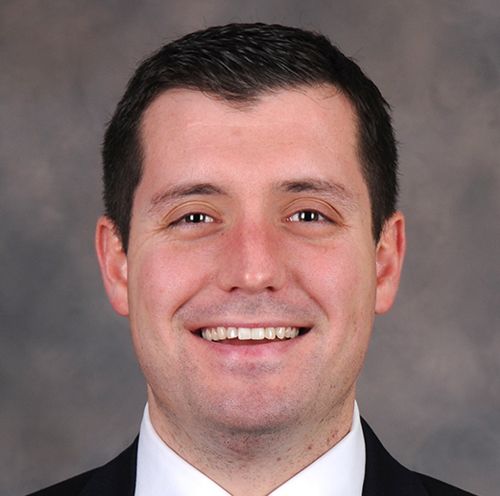 Brian White
Vice President and Director of Athletics
,
Florida Atlantic University
Brian White was named Florida Atlantic University vice president and director of athletics in March 2018. Since that time White has wasted no time initiating the culture of #WinningInParadise in Boca Raton while helping the program grow in stature and national prominence.

White oversees an athletics department that is committed to Winning for Life, providing student-athletes with all the tools necessary to be successful in competition, in the classroom, in the community and in their lives after sports. He was instrumental in one of the more influential changes to FAU Athletics in the fall of 2021, when FAU announced it would accept an invitation to join the American Athletic Conference, which took effect on July 1, 2023.

FAU has also seen facilities upgrades under White's leadership, including the Schmidt Family Complex for Academic and Athletic Excellence, a $72 million project that opened in 2020. At FAU Stadium, there is a new football gameday locker room, training room and equipment room. Brand-new, state-of-the-art locker rooms for the men's and women's basketball teams debuted in 2022. New LED lighting has been added to FAU Baseball Stadium and there are numerous renovations that will touch nearly every at the newly announced Hagerty Family Athletics Village. These renovations include a new track for the track and field complex, and remodeling the Tom Oxley Center, the Olympic sports hub. Also underway is full renovation to the newly named Eleanor R. Baldwin Arena.

White previously worked at the University of Missouri, Army West Point, the University of Tulsa and Louisiana Tech University. He also was an account executive at IMG College. White's father, Kevin, recently retired from his role as Duke University's vice president and director of athletics; his oldest brother, Mike, is the head men's basketball coach at the University of Georgia; and his brother, Danny, is director of athletics at the University of Tennessee.