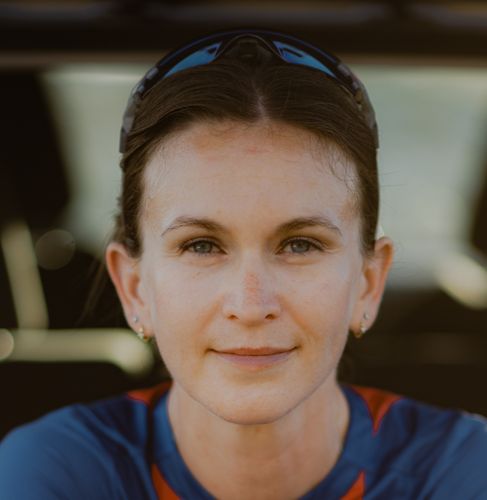 Samantha Bosco
Samantha Bosco was born in Anchorage, Alaska, with a posteromedial bow of the right tibia and a calcaneal valgus foot that was corrected at the age of 4 by having a wedge of bone surgically removed. At the age of 11, with the dream of becoming a professional cyclist already deep set, Bosco underwent a limb lengthening surgery that would eliminate the length discrepancy. Complications and errors in the surgery had Bosco trading in her bikes for crutches and seeing her dream fade away.
After three years of enduring crutches, Bosco was left with permanent damage to her right leg — shorter, immobile ankle, smaller foot, impaired muscle strength and nerve damage. With a different sport and a few bumps along the way, Bosco found her way back to cycling in 2011. Rising through the road categories as an "able-body" cyclist, Bosco found out about paracycling from a friend and raced her first paracycling race in 2013. Later that same year, she made the national team and won her first bronze medal time trial at the Paracycling Road World Championships. Three years later, Bosco made her first Team USA Paralympic Games roster, winning two bronze medals at the 2016 Paralympic Games in Rio de Janeiro, Brazil.
Bosco continues to live her dream of being a professional cyclist as a member of the U.S. Paralympics Cycling national team and, despite a significant head injury sustained days after receiving an ESPY nominee for Best Female Athlete with a Disability and making the roster for her second Paralympic Games, is a current double World Champion training to take on more Paralympic Games while pursuing entrepreneurship and to mentor future astronauts, doctors, athletes and big dreamers.